Escondido Birthday Parties
Birthday Parties
East West MMA SoCal offers a fun and unique Birthday experience for your little boy or girl. Enjoy a fun-filled, supervised Birthday party with activities and games that your child, and all his or her friends, will love!
We guarantee that your child's Birthday party will be memorable, fun, well-organized and professional. All the children will laugh and smile as they play and celebrate. Everyone will have a fantastic time. After all, isn't that what birthdays are about?
THE PERFECT PARTY FOR ACTIVE KIDS
If you want to plan an amazing celebration for your child without any of the headaches and stress, then a martial arts Birthday Party at East West MMA SoCal is for you! Let us take care of everything! Your child won't soon forget their fun martial arts Birthday Party and they'll be the envy of all their friends.
Just fill out the short form on the side of this page to reserve your child's special day now!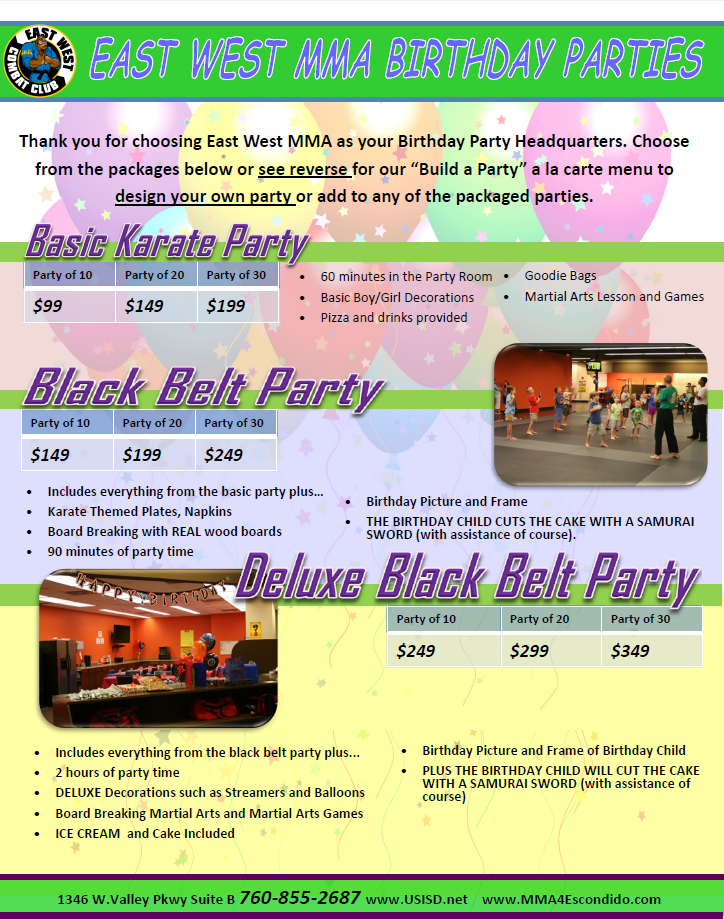 Escondido's only state of the art Martial Arts Facility